The Significance of PWA for your Ecommerce Business
Progressive Web Apps (PWAs) are built using web technologies and JavaScript but provide the user experience of a native mobile application. They are fast, secure, browser-agnostic and reliable; and are built in the fraction of what it costs to develop a native mobile application.
We have shared our perspective on PWA – its benefits and features in one of our previous blogs, Progressive Web Apps – Deliver Native-App Experience.
In this blog, our focus will be how PWAs are revolutionizing the E-commerce industry! Let me start with sharing a few interesting figures from PWA Stats –
Pinterest rebuilt their site as a PWA which led to an increase of user's browsing time by 40%. The user-generated ad revenue went up by 44% and core engagements by 60%.
Petlove adopted PWA for their site and it resulted in an increase in conversions and time spent on the website by 280% each.
BookMyShow's PWA led to an increase of 80% in conversion rate. The PWA is 54 times smaller than their Android app and 180 times smaller than their iOS app. It takes 2.94 seconds to load.
Are PWAs the Future of Mobile Commerce?
As per Statista, there were 2.31 billion connected devices in 2017. This figure is expected to reach to 2.87 billion by the year 2020.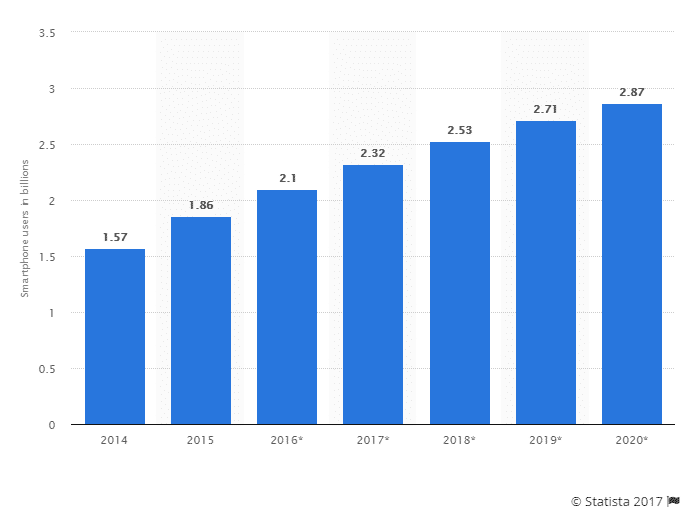 Mobile First
The mobile phone is the primary device to access the web for most of the people across the globe. This need was addressed by responsive web designs, as well as native and cross-platform mobile application development. However, PWA has tipped the scales completely! PWA technology offers high-speed accessibility, superior performance, higher conversions, and better user interaction.
(Read our Blog – PWA vs AMP – Making the Right Decision)
Due to its benefits and great performance, PWA has been adopted by E-commerce Giants such as Flipkart, AliExpress, OLX, Jumia, and Trivago.
How PWA can empower your E-commerce Business?
Fast – The load time of Progressive Web Applications is 4 times faster vis-à-vis a responsive e-commerce portal.
Reliable – Progressive Web Apps respond quickly even in unreliable network conditions.
Secure – PWAs are served over HTTPS. It thereby ensures the protection of users payment transactions, secure user accounts; and ensures the privacy of users' identity and browsing.
Engaging – The faster experience of PWA engages the customers and increases the conversion rate. PWAs enable Push-notifications that encourage users to reengage with the application.
Mobile-first – PWA is specially designed to engage the mobile users and the focus is to provide them with the enhanced user experience.
Low Cost – The development cost of PWA is as much as 10 times lower as compared to Native App development. The unified-code facilitates faster development time and quicker go-to-market.
App-like Experience – Due to its App-like capability, PWA offers a great user experience for Mobile users.
Browser Agnostic – The PWAs offer faster, seamless performance irrespective of the device, form factor, and browser.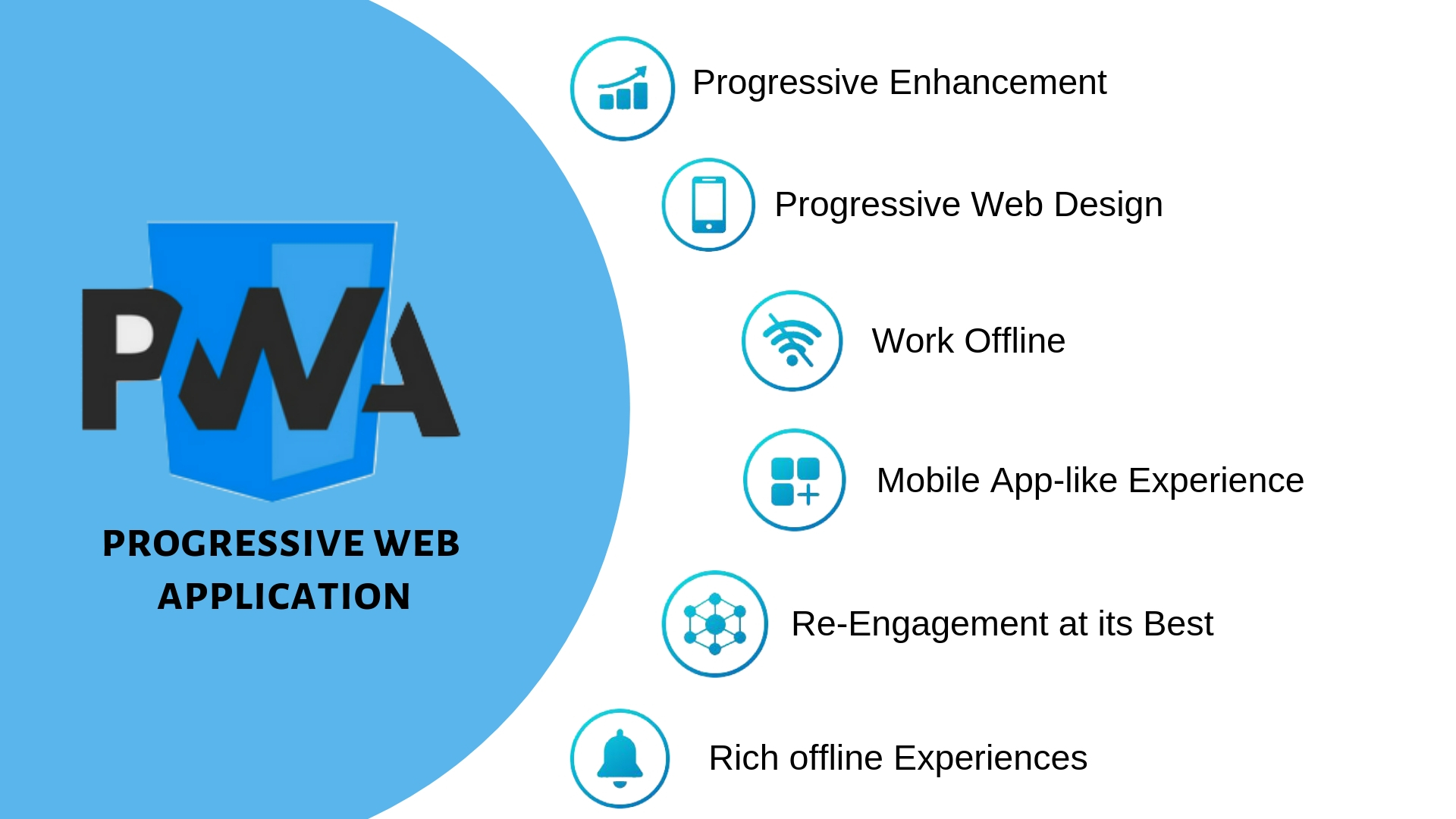 Our Verdict
PWAs are taking over the E-commerce world by storm and yielding great results. PWAs deliver native-app-like experience in a mobile-first interface and are much more cost-effective vis-à-vis native mobile application development.
PWAs are here to stay and it would be worth your while to seriously consider this phenomenal trend for your E-commerce business.
SynergyTop can help you develop with PWA development – tailor-made as per your requirements. Write to info@synergytop.com for further details.