Progressive Web Apps – Deliver Native-App Experience
As per a recent study by WARC (World Advertising Research Center), 3.7 billion people globally are expected to access the internet exclusively by their smartphone by the year 2025.
However, the web applications do not render very well on mobile phones, especially if the user is still on the 2G or 3G network. The organizations may opt for mobile application development using native or cross-platform technologies. Alternatively, they may adopt Progressive Web Application development that offers the same experience as a native mobile application when accessed from a smartphone.
PWA or Progressive Web Application was introduced by Google in 2015! Progressive Web Applications are built using a set of best practices from JS, HTML and CSS technologies. PWAs offer native app-like experience, enhanced user experience; and are fast, reliable and engaging.
Progressive web apps have been successfully adopted and implemented by some of the biggest companies, such as Trivago, Flipkart, OLX, and Forbes.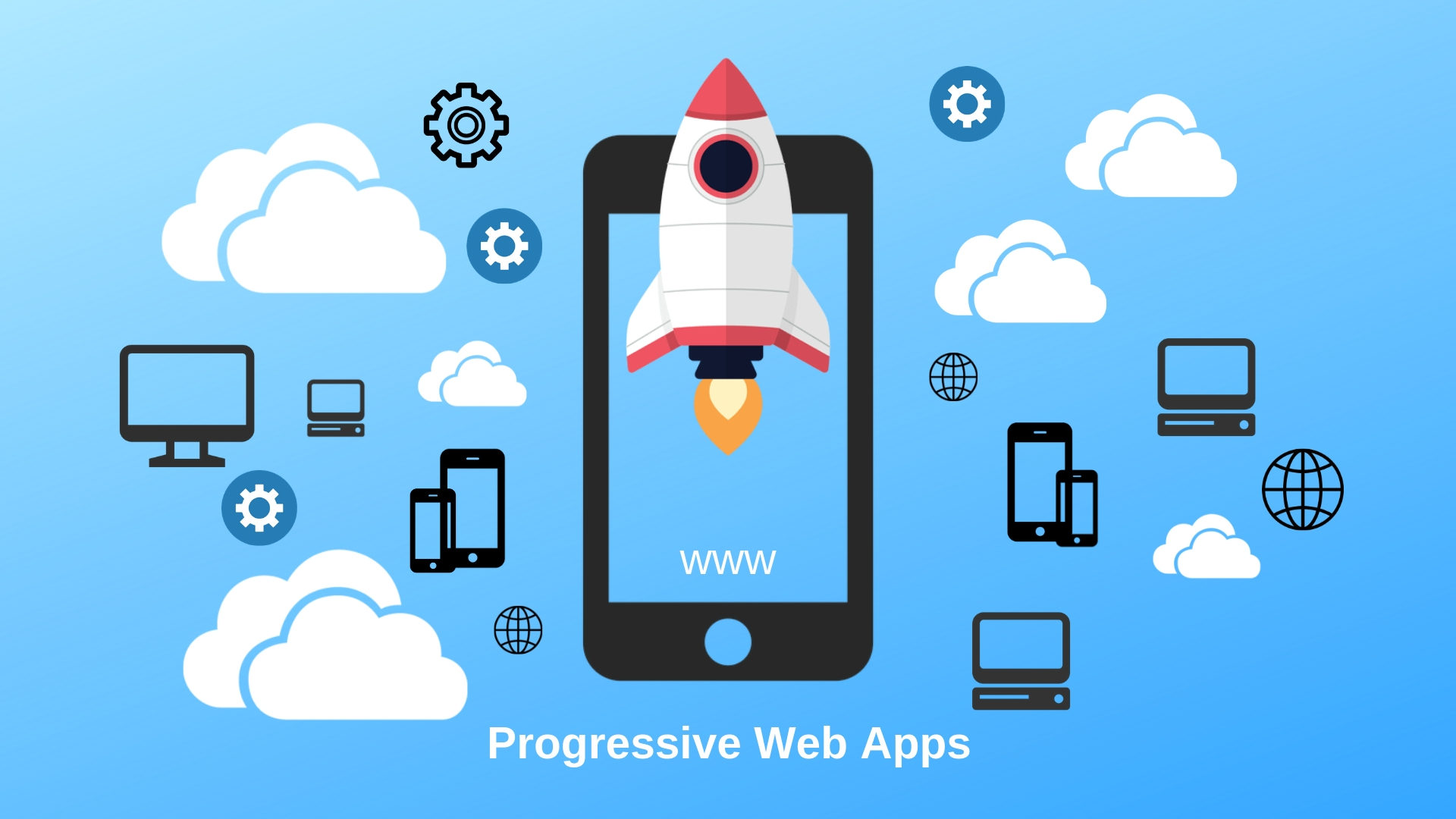 Why do we need Progressive Web Applications?
PWAs run like the native mobile applications but are delivered via the web.  The app experience is due to the use of an app shell that facilitates app-style gestures and navigations.
The Progressive Web Applications do not require downloads from app stores and run from the web browser. They use Service Workers to load instantly, even when the connectivity is low.
Features of PWA:
Offline Mode: The user can use PWA during a network failure.  A PWA works smoothly even in a low internet connection.
Fast: PWAs are consistently fast, since the user doesn't need to install an app to interact with it. If in case the application is accessed again, it will load instantly because the data is cached.
Integrated user experience: One of the basic features of PWA is that it's user-friendly. It functions like your native apps – utilizes your screen, allows push notifications, access the device's functions and capabilities like native apps. The experience feels absolute and consolidated.
Advantages of PWA:
Secure: Progressive web apps are safe from attacks, hacks, spoofs and other insecurities as they leverage TLS (Transport Layer Security) connections and get served through them.
Search Engine Access: Similar to the website, progressive web apps have access to search engines. Users can optimize the keywords and content for the progressive web apps just as in websites.
Quick Repair: Another big advantage with progressive web apps is in fixing bugs and in releasing updates. There is no need for user approval to permit changes. In the case of PWA, any repair or update can be done quickly.
High Conversion Rate: PWAs has so far delivered great results for the businesses. Many organizations that have adopted progressive web apps have experienced enhanced conversion and retention. Many users also acknowledge that browsing with PWA is seamless compared to native apps.
Conclusion:
Big brands such as Twitter, Pinterest and Starbucks are adopting Progressive Web Apps because of the flexibility it offers and to stay ahead of the mobile-first game.
PWAs are ensuring higher conversions, longer app sessions and enhanced engagements. They are bringing together the best of both – web and native application experiences. The cost-effectiveness is immense as with PWA, the companies can forego mobile application development.