React JS
Build Flexible and Feature-rich Web Solutions with React!
SynergyTop provides specialized services in this new-age technology. We help our clients with the UI and UX Development, as well as custom front-end development using React. We have worked on several complex and challenging projects and have used React to create business-driven web solutions.
React is an immensely popular JavaScript Technology backed by Facebook. It is simple to learn, open-source and has a large community which is contributing to its development and evolution.
Our team creates powerful and robust web solutions with reusable code for our clients using React. It saves on the development time and enables us to take our product to market faster. React has numerous advantages over its contemporaries, such as –
Reusable Components and codes
Virtual DOM
SEO – friendly framework
Great UI and UX
SynergyTop helps you leverage all the advantages of React (as well as React Native) and create winning solutions using this technology. Here are some of our services in React –
Integrated Web and Mobile Solutions
UI Development
Single Page Application Development
Migration of Web Applications to React
Maintenance, Upgrade and Support Services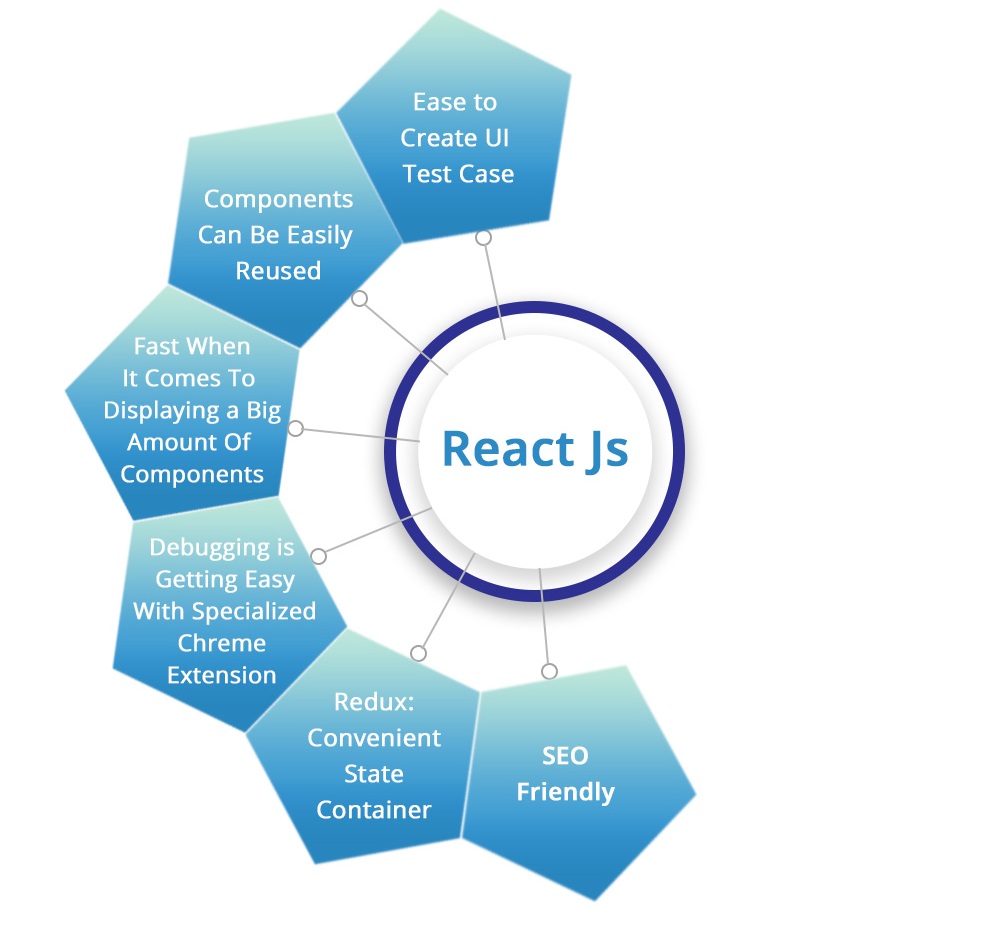 Let us discuss your business idea and explore how we can use the immense potential of React to develop a winning solution. Write to us at info@synergytop.com!