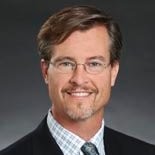 Ted Alexander
Principal Advisor
Ted Alexander is the managing partner at Mission Ventures – a venture capital firm that funds innovation and technology companies across Southern California. Ted is an ex-SEAL and has been associated with the Technology business since last 2 decades.
Ted's investment focus has been predominantly in the areas of communications and infrastructure, and is currently serving as a Board Director for Enevate, ID Analytics, Ortiva Wireless, Rocketalk, Verimatrix and LeisureLink.
SynergyTop has been the preferred development partner for numerous projects backed by Ted.
Ted has played the multi-faceted roles of a friend, philosopher and guide for SynergyTop over the years and formally serves the organization as the Principal Advisor.
He is an MBA in Business and Technology from The Fuqua School of Business (Duke University).