PHP
Custom PHP and Laravel Development
SynergyTop has deep expertise in PHP development. Our PHP solutions are flexible, reliable, easy to use and highly secure.
Our team is proficient in developing custom PHP solutions as per your requirements and has experience in the popular PHP technologies and frameworks –
Frameworks – Laravel, CodeIgniter, CakePHP, Symfony, Opencart, Zend Framework 2, Phalcon, Yii, Aura.
Front end Technologies – Node.js, React, Knockout.js, AngularJS, and Redux.
CMS – WordPress, Joomla, Drupal, PHP-Nuke
Database – MySQL, PostgreSQL, Redshift, RDS, Microsoft SQL Server, Oracle, MongoDB.
We provide end-to-end PHP services that boost business performance of our clients and accelerates productivity. We have helped our clients develop robust web applications using PHP, as well as provide a strong back-end for mobile applications.
Some of our PHP services include –
Custom PHP Development
Responsive Development
PHP/MySQL Development
CMS Development using PHP technologies
Ecommerce websites using WooCommerce and PHP
Mobile Applications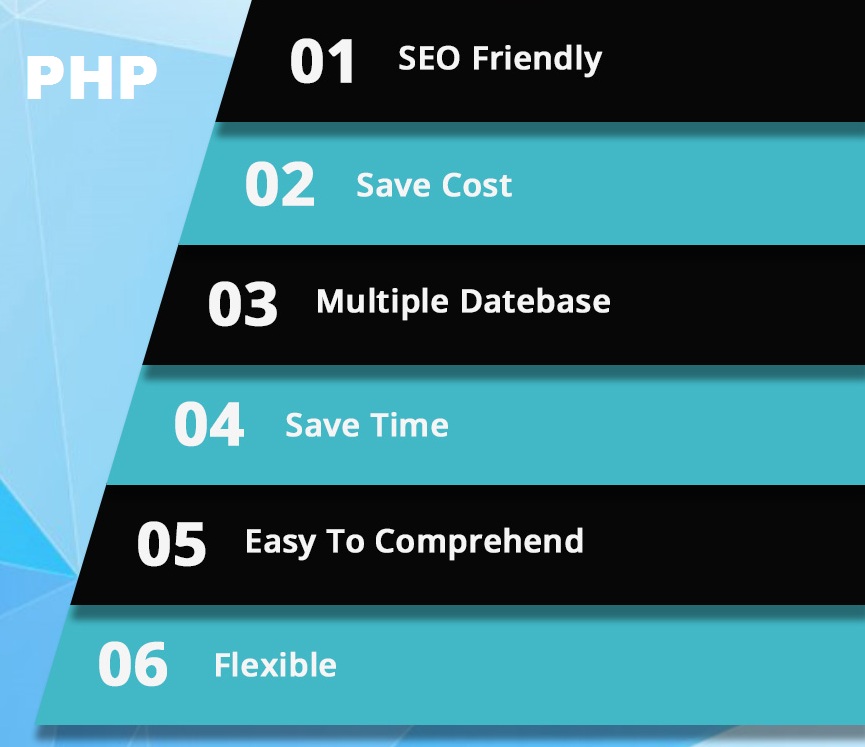 We provide seamless PHP development services to our clients. We have worked on numerous PHP projects. Here is some of our work –
Let us talk!
Write to us at info@synergytop.com for a free quote!