Web Design and Development in 2019 – More Tips and Tricks
We are back with a few more exciting tips and best practices that we recommend you adopt in your web development and design initiatives in 2019.
2018 was a great year for web design and development with vibrant and striking designs, while ensuring that the web application is still easy-to-use and intuitive while running.
We covered a few best-practices, such as Importance of User Experience, Mobile First, Chatbots and AI in one of our previous blogs – Web Design and Development – New Trends and Best Practices for 2019.
Here are a few more pro-tips and tricks that will help you design and develop better web solutions.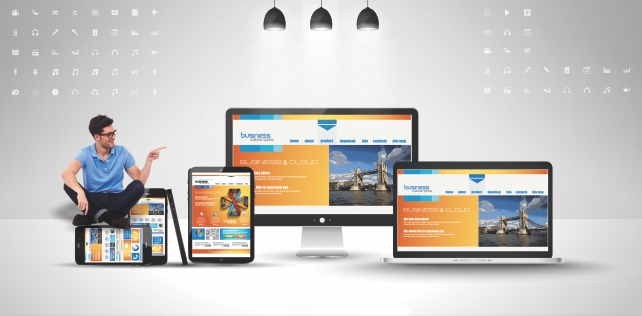 Dynamic User Interface
In our last blog, we discussed the importance of User Experience. This time, we will focus on how critical User Interface is to build a successful web solution. 2019 will be ruled by Minimalistic Designs and the focus will be on convenience and functionality of the features incorporated in your web solution. Here are some UI best practices that you should adhere to sin 2019.
Bold Fonts and Typography – The bigger and bolder.. the better! Web Designers are opting for minimalistic designs and combining it with bold fonts to get striking results.
Broken Grid Layout – Grid Layout has been a norm in website designing since forever..
However, we recommend that you opt for the broken grid layout for grabbing the end-user's attention and encouraging conversions. While grid systems like 960 or Bootstrap responsive framework makes the life of designers much easier, it doesn't leave a lot of room for innovation and experiment.
Therefore, use the grid as a guide as not an absolute law. Let the creativity flow!
Vibrant Color Palette – Use colors and lots of colors! Yes.. even for B2B websites.
Videos, Animations and GIFs – Make your website stand out from its contemporaries with the use of vibrant and colourful animations, videos and gifs.
Preparing for Voice Search-Enabled Devices
With the onslaught of voice search-enabled digital assistant like Amazon Alexa, Microsoft's Cortena and Apple's Siri and devices such as Google Home, Apple's Homepod and Amazon Echo, we safely conclude that Voice Search is going to be bigger than ever.
Activate predicts that by 2020, there will be 21.4 million smart speakers in USA and comScore and Google – both say that 50% of search will be accomplished by voice by the same year.
Your web-solution needs to be optimized to catch up with this new seismic trend. We recommend that
The website content should be easier to read and comprehend
Research existing keywords to check their suitability and adding long-tail keywords
Adding an FAQ page to your website
Image Search
Search using images is coming up big-time, especially in Ecommerce industry. Ecommerce giants worldwide are leveraging the unending capabilities of AI and Machine Learning to provide the Image Search feature to their customers.
Let me give you the example of eBay, who pioneered the use of Image Search. They feed the images of all the products listed for sale to their AI server and it created a library of reference points. When the shopper uploads the image of the product that he is seeking, the eBay's AI server compares that image to the ones stored in the live listing and shares appropriate results.
This may sound very complicated and futuristic, but this is a game-changing technology and is here to stay. So, Gear Up!
Augmented Reality
Move over VR.. 2019 belongs to Augmented Reality.
Augmented Reality in web solutions increases the interaction with customers and enhances conversions. It is especially useful for Ecommerce domain where the customers can use their device's camera and virtually try on the dresses, sunglasses, etc to check out their look before making a purchase.
We, at SynergyTop are proficient is developing robust and high-performance web and mobile solutions. Our customers rely on us to build cutting-edge web solutions to help achieve their business goals.
Visit www.synergytop.com to know more about us or mail us at info@synergytop.com.