Android
Android Application Development Services
SynergyTop has expertise in building and deploying high performing, robust and scalable Android Applications.
We have leveraged this OpenSource platform by Google and created intuitive and user-friendly business and enterprise applications for various domains, such as Recruitment, Healthcare, Education, Hospitality and Leisure, E-Commerce, and so on.
We have a three-pronged Android Application Development Approach and needless to say, our primary focus is on the User Experience that the application crafted by us would deliver.
• Android Strategy – We initiate the engagement with the user story. We will ask you who are the intended users of the application and what purpose/ utilities will the application serve. The subsequent steps include brainstorming and formulation of the plan that we will adhere to while developing your Android App.
• Development and QA – We develop portable applications which are compatible with different Android devices and versions. We are committed to provide you with an application which will delight the end users.
QA is an intrinsic part of our development process and is deployed at each and every stage of the Application Development Lifecycle

• Continued Support and Maintenance – We assist you all the way to ensure that the applications are successfully deployed at the app store.
However, our engagement goes beyond the go-live phase. We take the feedback from clients as well as actual users and iron out the kinks in the design and code.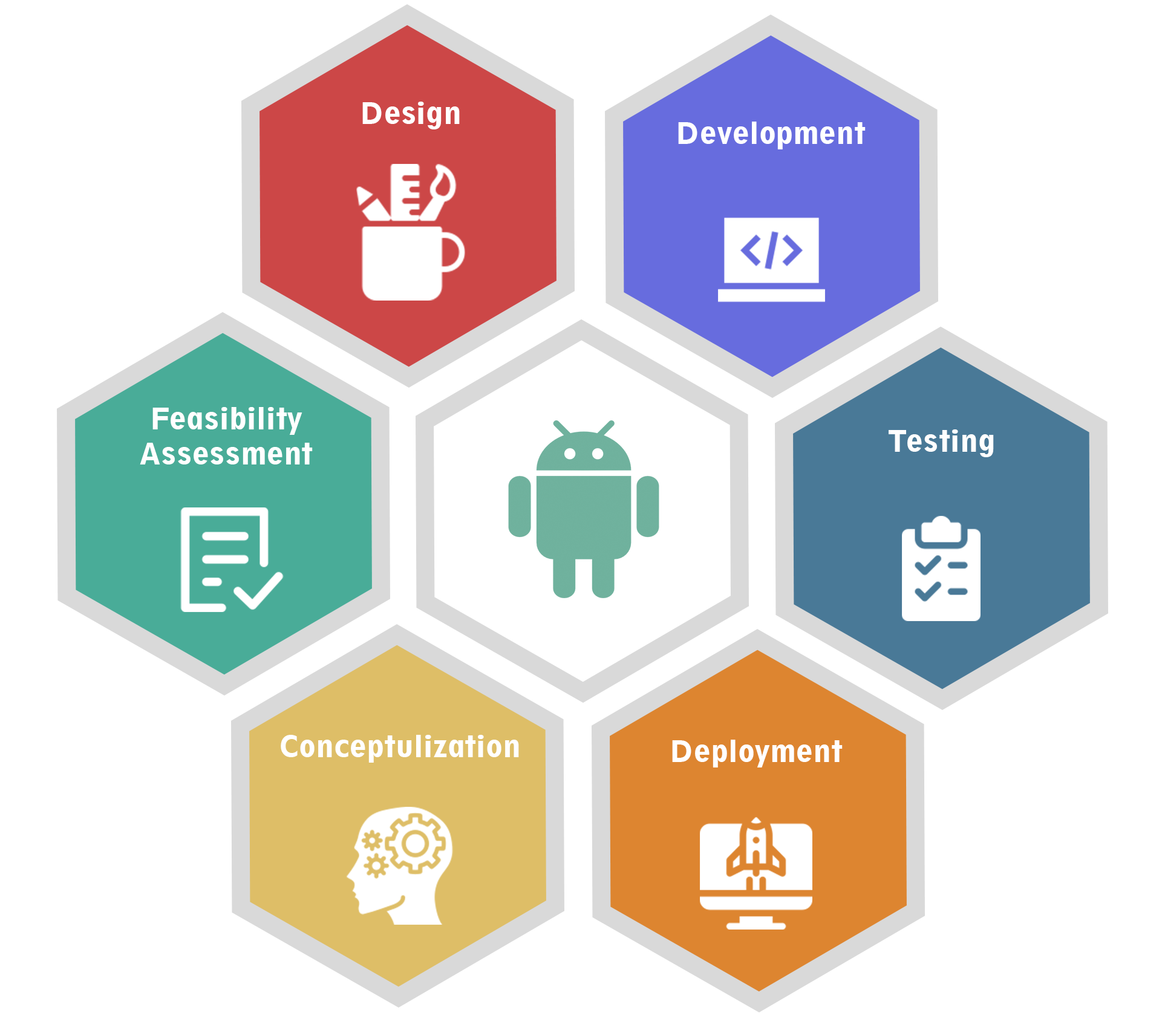 Case Study